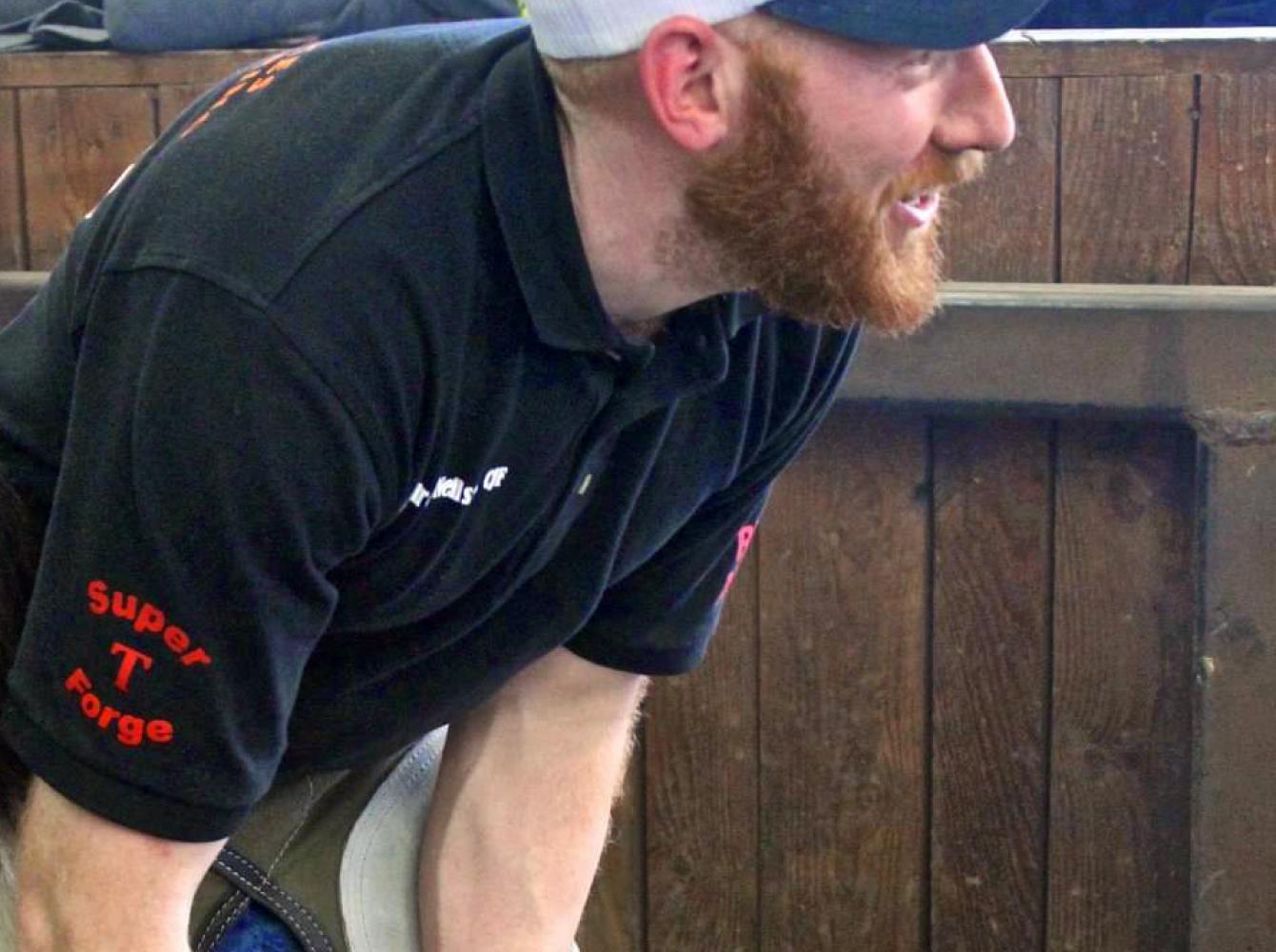 Andrew Neilson, CJF
World Championship Blacksmiths (WCB) team member and second-generation farrier says, "It's better for everyone in the industry if we learn from each other."
"The only absolute in horshoeing: there isn't one." 
Andrew Neilson credits his father, Doug Neilson (himself a farrier for over 33 years) for this vital piece of wisdom. He keeps it in mind every day. "ere are too many variables, and one size does not t all," he adds. Variables like time of year, soil types, horse breed, the job the horse is doing, and so much more, go into every choice he makes as a farrier. He comes from a family of farriers. His father, uncle Jim Salve, and younger brother William, are all in the horseshoeing business. In fact, he got journeyman the same day as his younger brother. "We're a family of overachievers," he joked. Andrew started young and at 32 has already had an impressive career.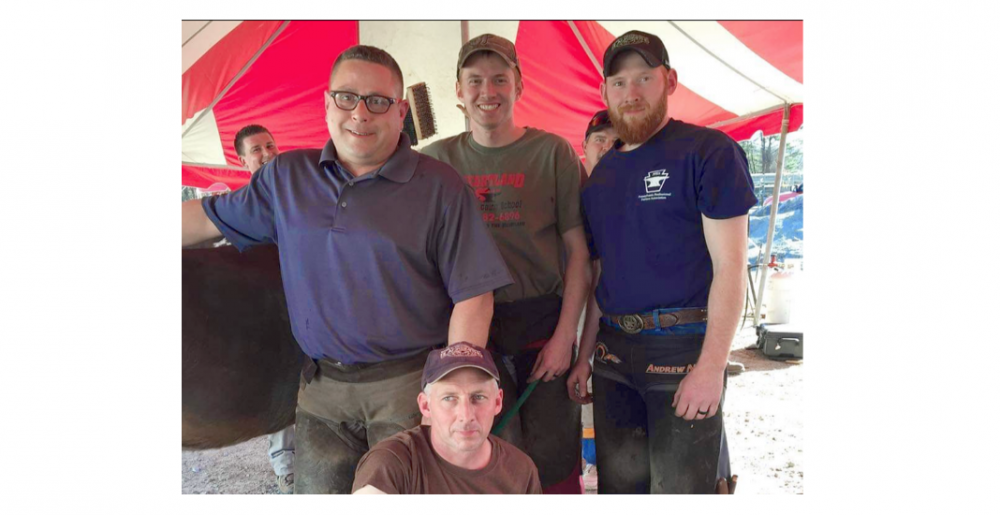 Top row, from left to right: Jim Salve, William Neilson, Andrew Neilson. Bottom: Doug Neilson.
Andrew's father was a huge influence on him. He also credits Lamar Weaver, Travis Smith, Craig Trnka, along with WCB teammates Mike Poe, Carl Via, and Dillon Crane, for their impact on his career. Regarding Trnka, Andrew said "I grew up watching his stuff and heard my Dad talking about him. Then I finally get to meet him and I was star-struck to a degree. Then I get to know him and all of a sudden he's your friend. I can call him and BS with him. Hang out in his shop. He's a pretty amazing man, inside and outside of horseshoeing."
The Tools of a Champion
Like his favorite driving hammer, custom-made for him by Riley Kirkpatrick in Oregon, Neilson's world-class standards have led him to seek out the highest quality gear. His go-to shoe is the St. Croix Forge Eventer Plus, a shoe a client asked for early in his career. With the help of his Mustad sales rep Kris Kibbey, he sourced a special toeclip version of the Eventer Plus usually only available in the UK.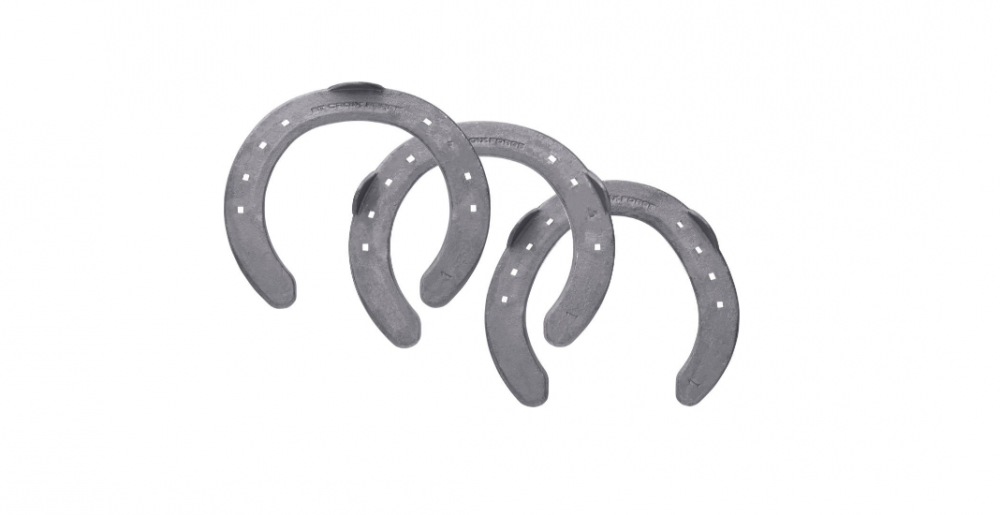 "Once we tried them out, we've been using them ever since," Neilson said. "It's a good traction shoe, working in turf or cross country. They're punched well for a nail. They're a bit on the lighter side, but they wear well for good resets." He says he gets a "full reset out of horses working 6 days a week. And less-worked horses will get 2 resets." "They're American-made, which is a plus. It's a versatile shoe that doesn't need to be modified very much. It's a great way to apply extra traction without adding something to somebody's bill." But he also adds he's a big fan of Mustad Hammerhead nails. "I have zero issues with them. No problems with nails shearing. Easier to drive with a larger head and tiny shank."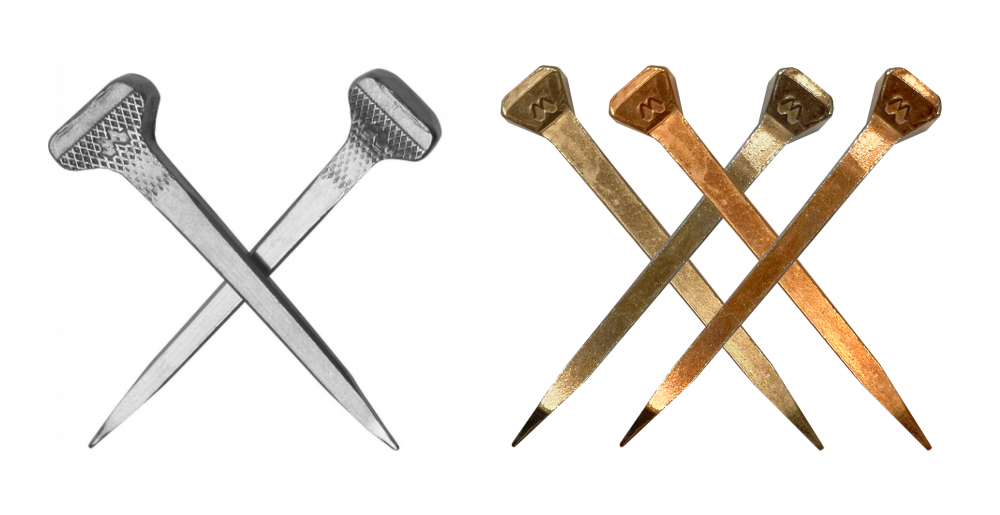 He credits Kris Kibbey, his region's Mustad sales rep, with not only helping him source specific shoes and nails he'd like to try or is having a tough time finding, but also as an important supporter of the farrier community, WCB, and everything in between. "It's great just being able to have the guy's cell phone number that works directly for a large company. I can just shoot Kris a text or give him a ring and hear back from him right away if I ever have any questions."
Competition Breeds Success
To expand his farrier community even wider, Neilson turned to national and international forging competitions with the World Champion Blacksmiths (WCB). Seeing these competitions as a great way to enhance his knowledge and meet other high-caliber farriers, Andrew went all-in and landed a Category 1 individual win in 2015, followed by a Category 2 individual win in 2016 which allowed him to join the Category 2 team competing in England that same year. Together, they were able to win the Southeastern Team Challenge in North Carolina in 2021.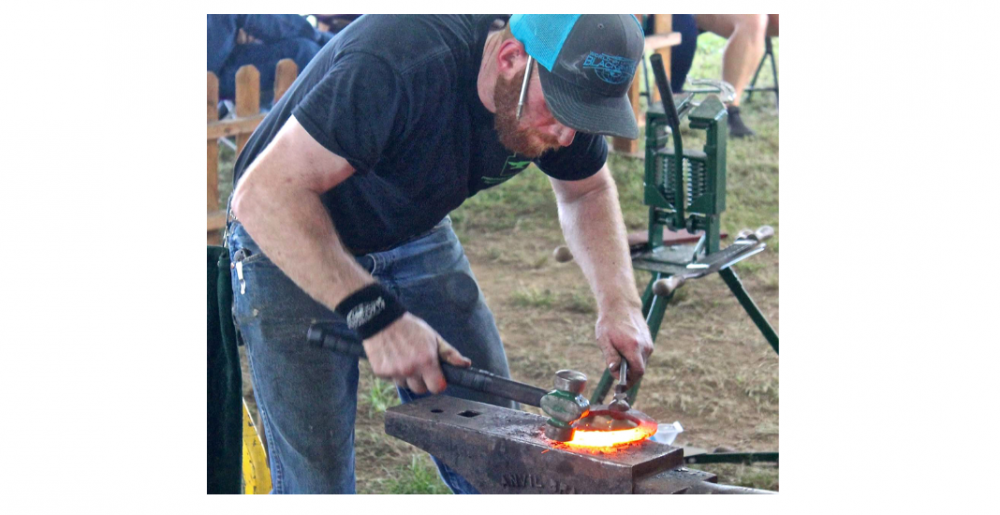 Focus on the Community
He is now taking a break from competing and instead focusing on sharing his knowledge. His shop, complete with several forges and plenty of anvils, is open almost every night whoever want to come by to practice and learn together. He really enjoys the help he can give his farrier community. "The more people, the better," Neilson said and plans to continue offering clinics, judging contests, and heading up the Pennsylvania Professional Farriers Association (PPFA). "It's better for everyone in the industry if we learn from each other." Now, a typical day for Neilson is "being under my first horse by 6:30 or 7 AM and working straight through until 5 or 6 PM. Then dinner at home with family and then back to the shop for a practice night until 10." It's those long days and dedication to his craft that have made him so successful. But to him, the most rewarding part is "seeing the horses I shoe do well, knowing I'm helping those horses do their job."
Never Stop Learning
Andrew is now planning on pursuing the AFA Therapeutic endorsement, as well as their forging endorsement. After that, he has his eye on studying with the Worshipful Company of Farriers in England. "They're the highest regarded farrier organization in the world. Their highest rank is Fellow [aka FWCF]. There aren't many people who have reached that. But it's definitely on my radar."
We are here to help.
Contact our sales team for more information about any of the Mustad family of farrier products.