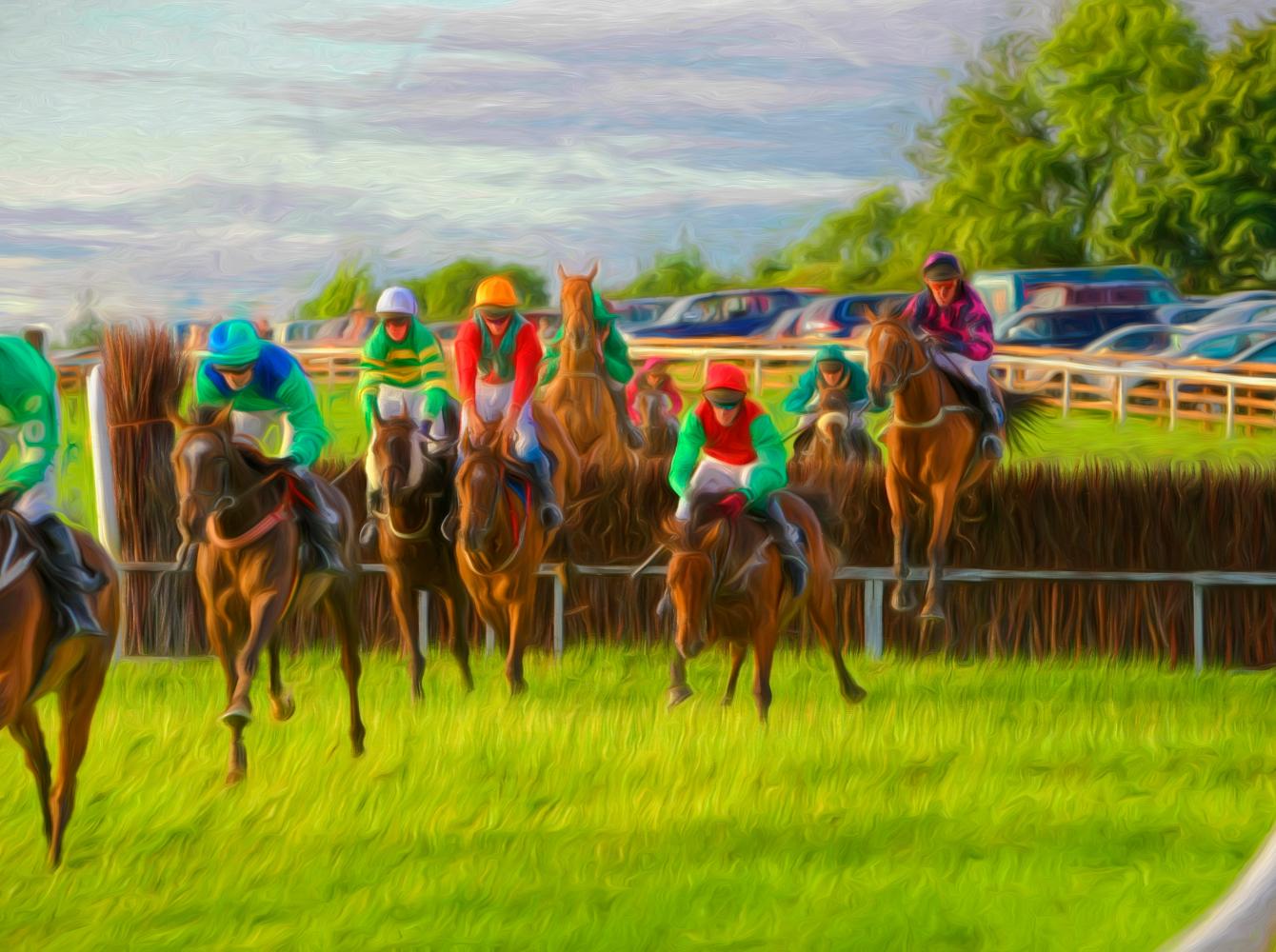 Point-to-point
Horseracing over fences for hunting horses and amateur riders
A nursery for future young stars in Ireland
A point-to-point is a form of horseracing over fences for hunting horses and amateur riders. In Ireland, where the sport is open to licensed - i.e. professional - trainers, many of the horses will appear in these races before they compete in National Hunt races. Consequently, the Irish point-to-point is more used as a nursery for future young stars: a horse that wins its debut point-to-point in Ireland will often sell for a lot of money. Whilst professional trainers are specifically excluded from running horses in point-to-points in Great Britain (other than those which are their own personal property), the days of the farmer running his hunter at the local point-to-point have gone. Increasingly, horses are run from "livery yards" - unlicensed but otherwise professional training establishments, sometimes closely allied with a licensed yard.
Working terrain
Grass or various racing surfaces
Rest place/daily stay
Box
Horse characteristics
The horses in this category are young thoroughbreds which are having their first tournament experience in this discipline. These horses are moslty rather nervous as they are very young - 2-3 years old - and still have no experience with the whole procedure. 
Horses behaviour
As a result of their breeding and age, it could be more sensible to shoe these horses in the box. 
Shoeing location
Box or usual tethering post.
Advice
It is recommended to shoe these horses cold with light shoe material. One shoud use profile shoes made of steel or aluminium and with the holes nearer the edge. Point to point horses are young thoroughbreds which tend to be shod tight and short. These horses are not yet confident or balanced in their movement, a choice of shoes which are too long and/or wide increases the danger of injury and casting a shoe. The intervals between shoeing point to point horses should be kept very short - approx 3 weeks. 
Show our Point-to-point products